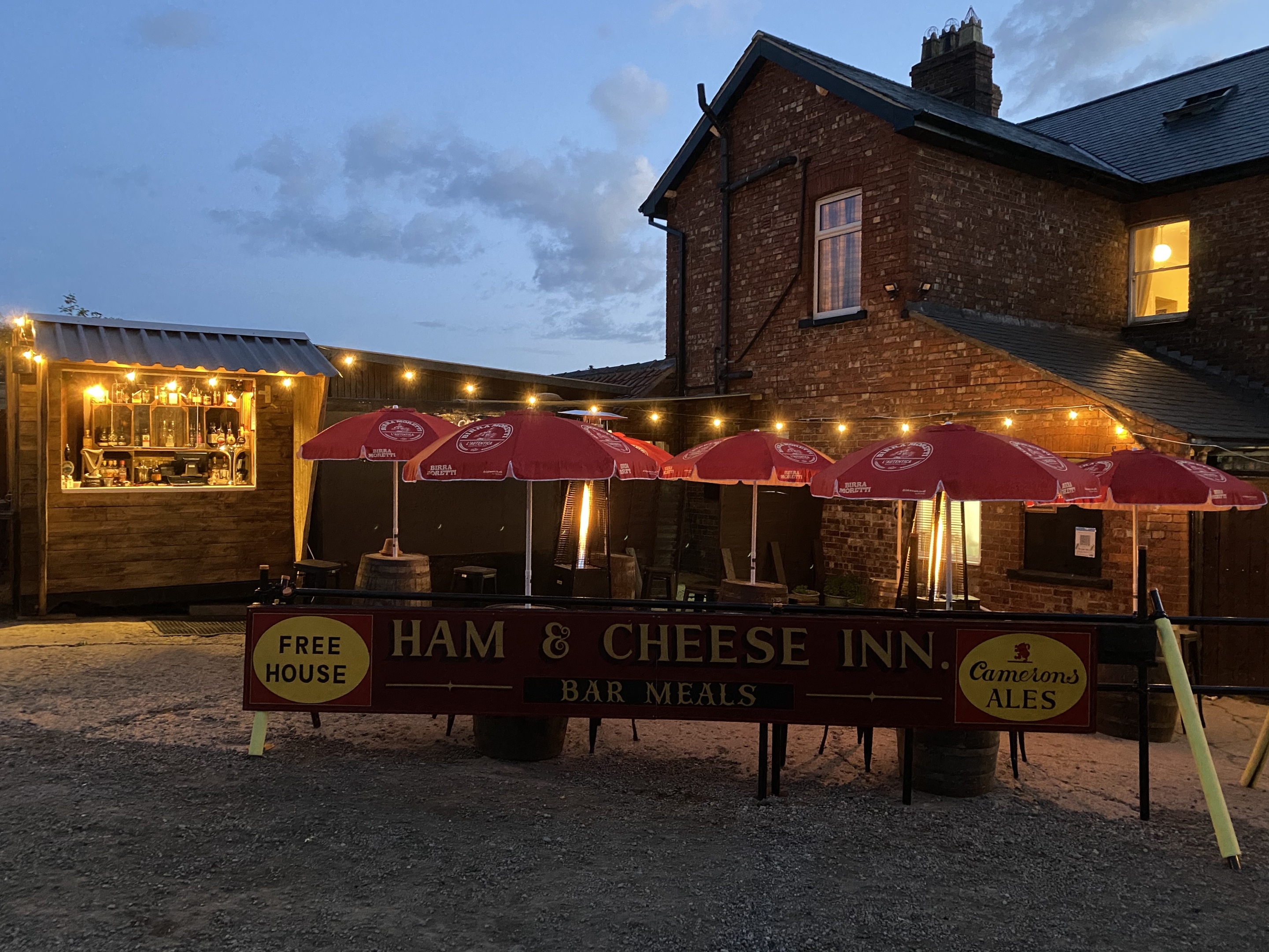 Live Music Summer 2021 @ The Pork & Cheddar
Meet Our New addition to The Ham and Cheese - "The Pork & Cheddar"
Our New Outside Bar and Under Cover Heated Seated Areas will be open every Saturday and Sunday before Bank Holiday Mondays from 22nd May with Live Music!!!
22nd May - Luke J West
29th May - Dance Mashup Crafty Maverick, Lukey G, Strawb, Arkaid, Nic Wilkins - Fantastic DJ Set NOW FULLY BOOKED!!!!
30th May - Sean Hurley
5th June - Simon Walker
12th June Acoustic Brew
19th June Dec Suddaby
26th June The Cover Ups
3rd July Farenheit V
10th July - CHARITY PRIDE Event for LGBT Foundation Bring out dementia in association with Nicole Vogwill photography starring Drag Artists Clair Mydia & Sylvia Suckalot along with the Amazing singer Em Louise 3pm - 10pm
17th July Louise Webster - FULLY BOOKED!!!
24th July The Mutineers
31st July Anthea Drive
7th August The Cover Ups
14th August - All Day Charity Family Day - The Jackdaws & Steve Wright - more entertainment to follow
21st August Keith Newby CANCELLED SORRY FOR ANY INCONVENIENCE
28th August Farenheit V
29th August Luke J West
4th September M62's
11th September The Juri Juices
18th September The Dangleberry
25th September The Mutineers